About Us, Specialist Suppliers of Spare Parts, Cannock Bumpers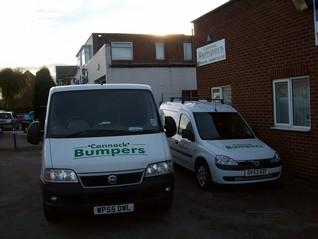 Cannock Bumpers & Plastics Ltd is a small family run business with over 25 years' experience in the motor trade industry. We have been specialising in bumper sales since 2002 when Cannock Bumpers began and have since expanded into the sale of headlights, taillights, side panels and bonnets.
From our base in Walsall, West Midlands, we run a professional, friendly and efficient service founded on in-depth knowledge.
Our business and online eBay shop are always extensively stocked with the latest new and used spare parts, for all makes of cars and vans. To make sure of this, we aim to update our part listings on a daily basis, but welcome enquiries for unlisted products as well.
Call 01543 361007 or email us on cannockbumpers@yahoo.co.uk and we will be happy to help.